I was
very
excited to hear today that
Benefit.com
have a special on a two pack of blush/bronzer for only $34 USD! Of course I immediately ordered and even with the $20 postage I got the two for less than I would pay for one here in Australia.
The pack contains the bronzer Hoola in an 11g box (standard box size is 8g) and the face powder Thrrrob in the 12g box. Seperately to buy these are $28 USD on the Benefit.com website.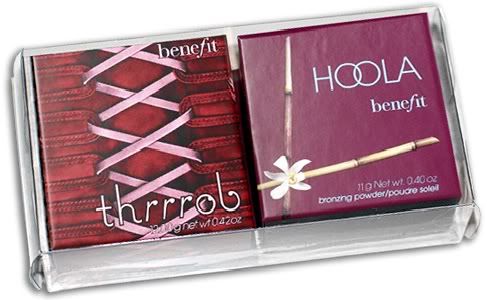 Hoola is a lovely matte bronzing powder and Thrrrob is described as a cool pink powder that recreates the flirty flush you get when your heart races. I absolutely love the boxes these come in and I can't wait to recieve these. Posting should be 7-21 days.....
Stay tuned for a review!